Best Modern Kitchen Remodeler - Find the right Remodeler for your needs
When you first take up the recipe and set out to perfect it, the first task is to create an environment that feels right for working with a recipe. The correct lighting, the correct counter space, the correct temperature, and so much more. A modern kitchen needs to be modern and modern kitchens are great at it.
We are the best modern kitchen remodelers with more than 20 years of experience.
What makes us the best modern kitchen remodelers?
The KitchenCare is the one and only modern kitchen Remodeler. We know about marble, stone, wood, metal, glass and appliances but nothing compares to the modern kitchen. The modern kitchen was created in response to the needs of the person who owns the house. The person who wants a simple, clean, functional kitchen will go with the mid-century modern is the way to go.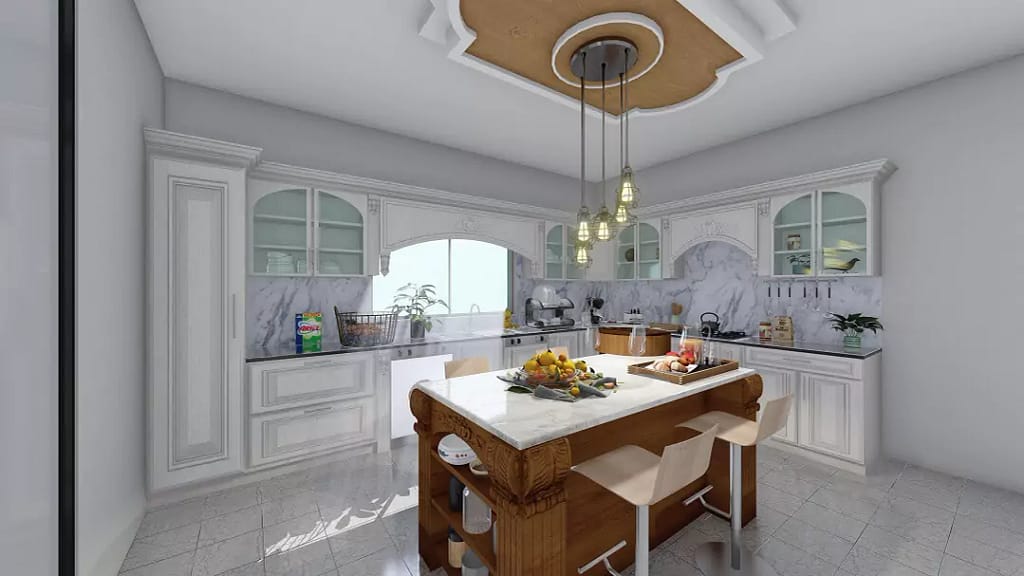 Interior designer in Pakistan
Finding the right interior design contractor for your home project is no simple task. When you're working with a team of professionals, you need to have trust in them and be willing to share your designs. If you're looking for the best interior designers in Pakistan, you've come to the right place. Here are a few tips to get you started.
Great service bought a few items for my bakery and everything was as promised.
Abdullah qayum
2022-02-26
shakeel ahmed khan
2021-09-30
In a nutshell I would say: competitive pricing, excellent staff, high quality product. For me to write a review, the service and product has to be either terrible or extremely good. Over here, the service and product both, were significantly above par. I was recommended to their outlet by an architect friend (Naveed Aslam & Associates) as I wanted a service where I am not standing monitoring activity all throughout. This is exactly what I got. From day 1, Kitchen care and their sales staff has accommodated requests and has taken their time to explain each and every aspect of their product without feeling irritated. Usually when we tend to visit outlets that deliver high quality products, the sales staff after answering a few questions starts to ignore and dodge your questions but here, that was definitely not the case. Qamar (sales staff / exec) showed us their entire line and each product was defined properly with pros and cons (yes, pros and cons and not just pros). That speaks about the customer focus here as they are not entirely focused on selling but rather wants the customer to walk out with the best possible choice. Being a Pakistani household with a Pakistani (full desi) cooking style, we wanted a kitchen that would work well in a greasy environment and for that we opted for their AGT (Turkey) lineup (high density - high gloss) for its ability to be cleaned easily. Prior to walking in I had researched prices from other competitors such as interwood and honestly, compared to them, the prices here were quite competitive plus the fact that I was also referred to here. Kitchen requires a lead time of 30 days for them to prepare after which it takes them 2 days to install. Not once did I have to follow up and the Kitchen reached my doorstep a day in advance to what I was communicated. The installers had all the tools (usually installers bug household members by asking if we have a screwdriver, ladder etc. but not in this case) they were fast, they were precise, and had a supervisor on site all throughout to ensure that each and every item is cared for and is working in the way it should. Let me also add here that after each day, the installers cleaned up the kitchen before leaving and would not leave the work site dirty and for me that is good work ethic. I do not have good photos yet as the kitchen still has its stickers on. Left it on so that final coat of paint can be done before removal. Highly recommended, and I would urge anyone looking for a remodeling or new kitchen setup to get in touch with them.
Ali Communications Architects Engineers Builders
2021-07-25
We can assist you to plan design and fabricate your masterpiece. Meanwhile, we truly believe that your sensational kitchen set's on your heart and pocket as well